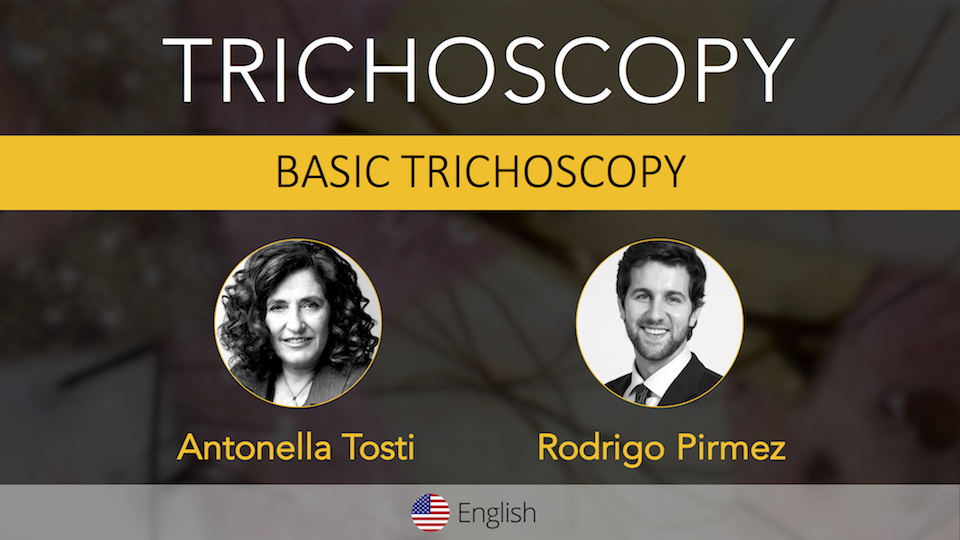 Description
---
QUARANTINE SPECIAL!
In this course you will learn the basics of trichoscopy, the main trichoscopic signs of scarring and non-scarring alopecias and all the necessary information to start using trichoscopy in your daily practice.
PROCURANDO O CURSO EM
PORTUGUÊS
? LOOKING FOR THE COURSE IN
PORTUGUESE
?
Clique aqui
IMPORTANT:
The course will be available for 15

days

after registration.

Course duration: Approximately 2 hours.

During this 15-day period, lessons can be watched as many times as necessary.

Using the same account to simultaneously access the course from two different computers will block user's account.




Category: English
General info
---
Content
BASIC TRICHOSCOPY
Lesson 1: Understanding the trichoscopic signs - Rodrigo Pirmez
Lesson 2: Non-scarring patchy alopecias (alopecia areata, trichotillomania, tinea capitis) - Rodrigo Pirmez
Lesson 3: Androgenetic alopecia and its differentials - Antonella Tosti
Lesson 4: Scarring alopecias: Lymphocytic group - Antonella Tosti
Lesson 5: Scarring alopecias: Neutrophilic and Mixed groups - Rodrigo Pirmez
What you are going to learn
---